Product Introduction
Custom Cardboard Tubes Candle Packaging Boxes
Candles can be perfect when it comes to giving lights both during the day at night, it can also be used to create a romantic mood on many occasions. A candle packed in a nice and gorgeous candle packaging can surely catch consumers eyes when they choosing the candles at the shop and increase sales. So it's quite important for candle makers to find the right selection of candle packaging boxes. A custom cardboard cylinder tube packaging is a good option as a candle holder if you are looking for a paperboard candle packaging instead of plastic cans. They are very flexible in nature and can be custom made to fit different finishing style. How the cardboard tube boxes appear at the end may vary depending on what the customer wants to see.
Customized cardboard candle tube packaging with custom printing and finish
Cardboard tube boxes have been used in different areas for a long time such as for essential oil bottle, perfume bottle, wine bottles packaging, but modern candle tube packaging is the latest game changer. There is a lot of control, and customization choices when it comes to how candles are packaged and made through the use of cylinder cardboard tubes. The candle tube packaging boxes come in different printing design and personalized sizes to support different candle sizes depending on your specification. First, the cardboard tube packaging for candles can be custom printed with your brand logo, and artwork in either a single color on a natural Kraft cardboard surface or full-color printing on a white cardboard tube. Second, there's some premium finish is also available for candle tube packaging, such as hot foil stamping with different color foils like silver, gold foil, you may also like a glossy Spot UV finish on some text writing on a matte black candle tube box make it looks fantastic. All these features can easily be done today with a custom service. From the print, finish and decoration, cardboard tube boxes are among the best to consider for candle packing.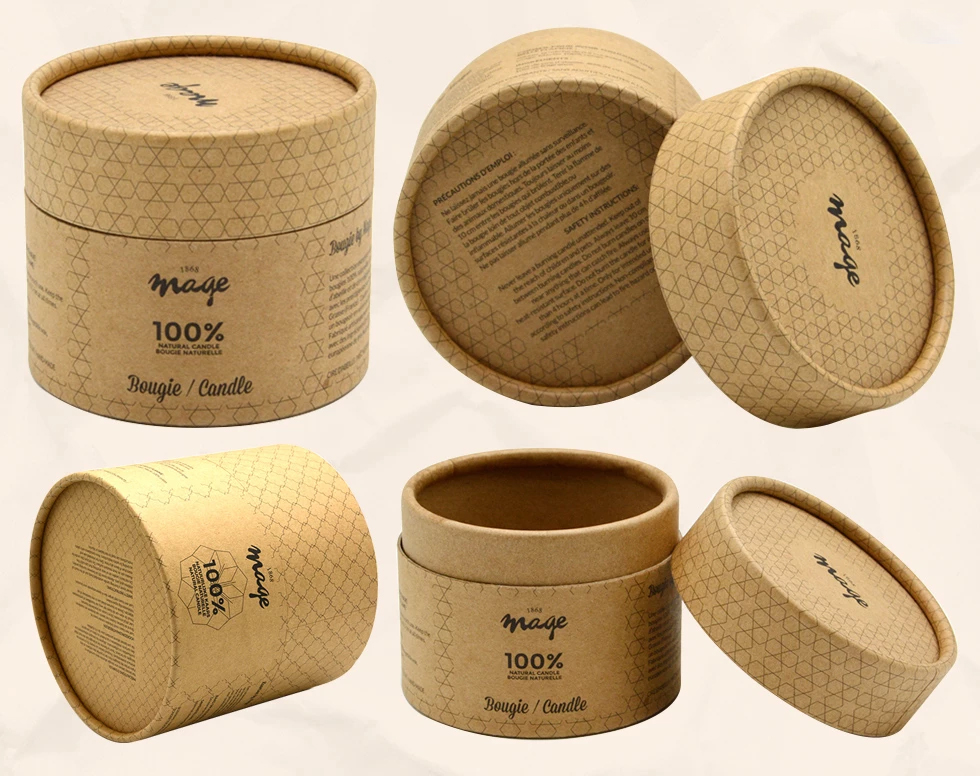 Single color custom printed brown Kraft surface paper cardboard candle tube packaging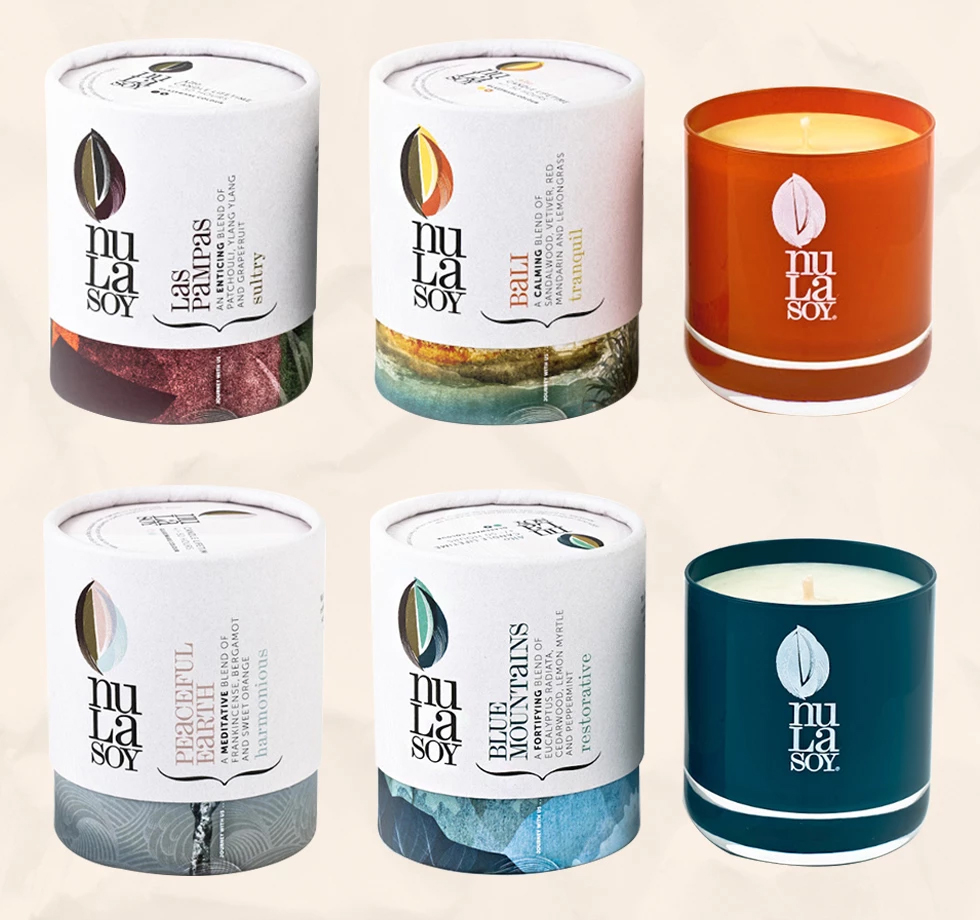 Full-color custom printed white surface paper cardboard tube packaging for candles

Customized Size recyclable cardboard tube packaging for candles packing
Kraft cardboard tubes packaging is considered as some of the most environmental friendly candle packaging following how they are made. The production process of the cardboard tube utilizes the recycled Kraft paper as the main raw materials. This makes it environment-friendly when used for the candle packaging and very popular at the same time because of the natural Kraft stylish look. Layers of Kraft paper are rolled by mold to form tubes with glue, and when it dried will be able to offer the sturdy rigid cardboard wall for support and protect candles inside. Metal mold with different diameter sizes is used to make the candle packaging tubes have different diameter sizes as well to packaging various sized candles. Depending on the customer requirement, the tube height can also be tailor-made by cutting the tubes accordingly. In a word, tube boxes can be customized to any size to fit your candles.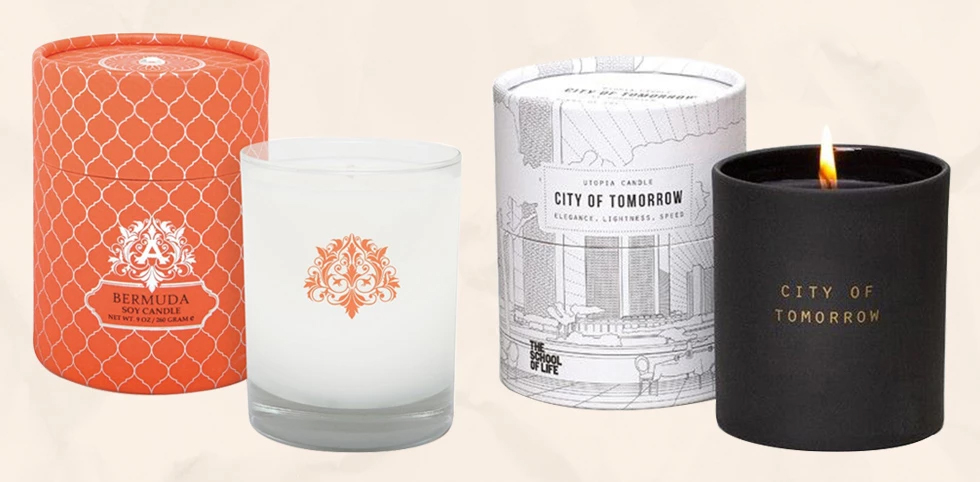 Cost efficient custom cardboard tube candles holder packaging
The facts that cardboard tube boxes for candle packaging are made from recycled Kraft paper makes it cost effective. Their prices may vary depending on the nature of paper that has been used and the printing and finish applied on the cardboard tube boxes. Plain Kraft tubes are the cheapest choice, you can choose to buy plain Kraft tubes to pack your handmade candles with printed stickers. The candle tube packaging surface paper can be brown or white laminated with artwork printing, actually, the cost for different printing does not have much difference in a large order. Price also depends on the tube size and order quantity. There are various tube style and finish of cardboard tubes are available for your tube packaging, cheaper one or a high end one, you can check this cardboard tube page for more information.


Custom cardboard tube box is a value-added packaging for candles
Except for cost-efficient and eco-friendly advantages, it comes with another value-added advantage to the end users following the designs and the label that they have. They are not only coming to hold your candle but are made attractive hence very appealing to the eye to promote your candle brand. Apart from using the cardboard tube boxes for candle packaging, they can be used to add beauty to their room. The many colors can be designed perfectly with the interior decor of the home to match perfectly with the existing house items. Children's safety is guaranteed when you consider cardboard tube boxes for candle packaging and they offer elegant packaging if you don't want to throw away after using the candle. They can be used for other roles such as packaging promotion products, pacing toys, etc.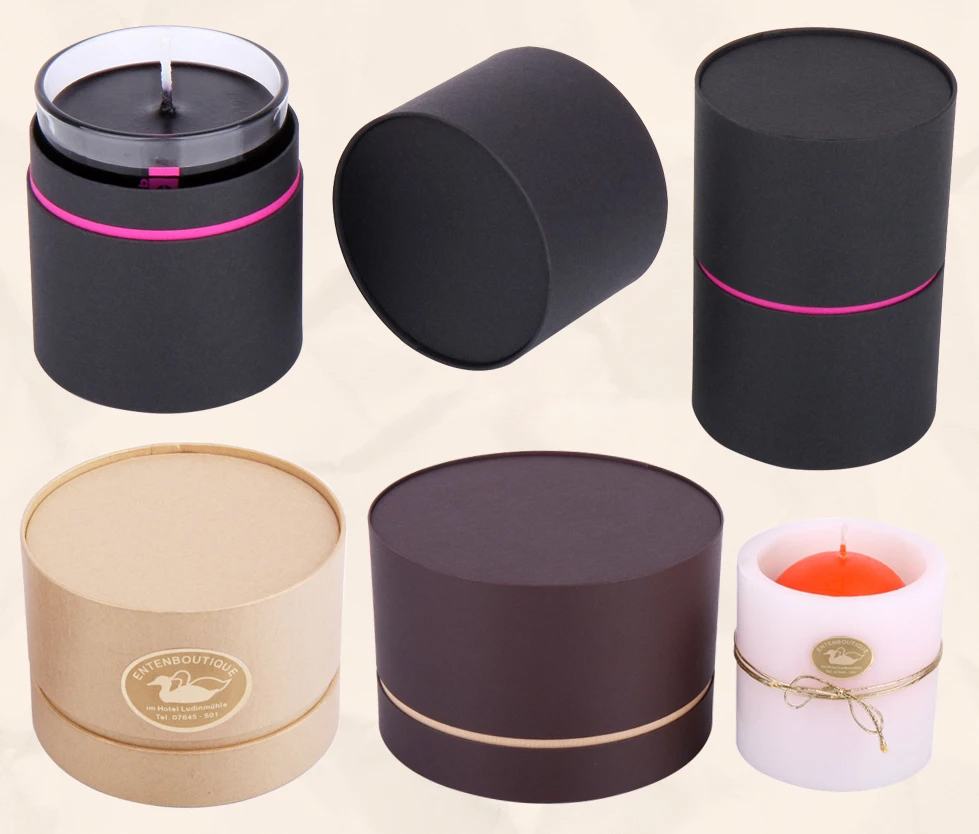 If you want to custom made your own personalized Cardboard TUBE CANDLE packaging boxes, or you are at the early stage want to know a price idea or get a tube candle box dieline to make artwork designing, you can simply click below button to fill out a quick form to request a quote from us, we will send a quote to you within 12 hours after receiving your inquiry.